'Don't ruin it': Sir Keir Starmer says anti-monarchy protesters should show respect to people mourning Queen | Olx Praca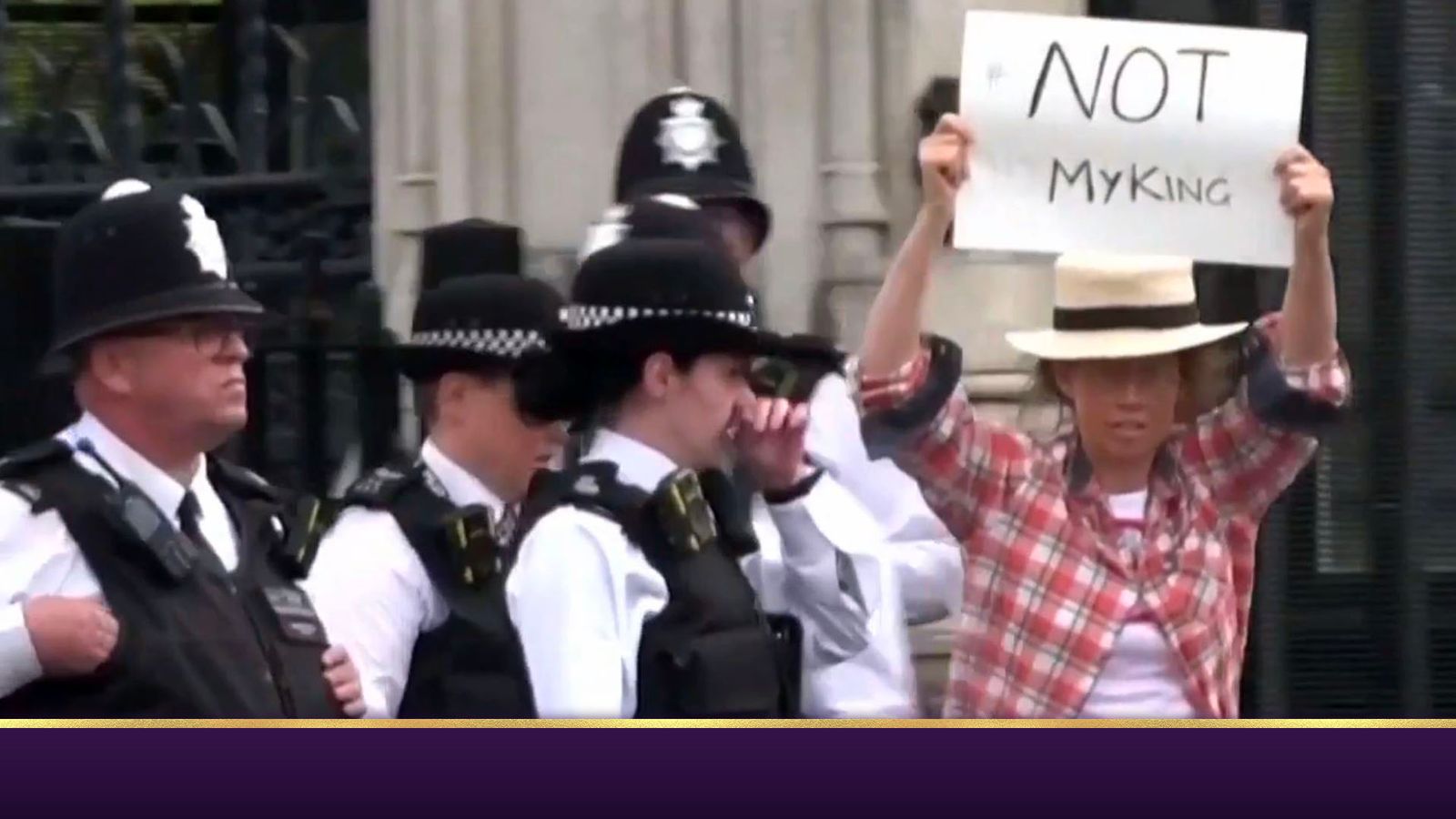 Sir Keir Starmer has urged anti-monarchy protesters to "respect" the people mourning the Queen and not "dismiss" their experience.
The Labor leader has spoken amid controversy over the small number of protesters arrested at royal ceremonies.
Mr Keir said the protest was a "great British tradition" but 100,000 people wanted to have a "moment" with the Queen.
People queue to see the queen's bag lying in state – live updates
Watch our living river as the queen lies in the city
Asked about the police response to the protest, Sir Keir told BBC Breakfast: "The word I want to use around the issue is 'respect'."
I think that if people wait a long time for it to come at that time when the purse passes, or whatever it is, I think it is a matter of respect for me that people have made a great effort to come and have, so to speak, a private time; Thank you Queen Elizabeth II."
Sir Keir added that "of course we have to respect that some people disagree".
"One of the great British traditions is the ability to disagree and disagree, but I think it can be done in a spirit of respect," he said.
"Look at the fact that hundreds of thousands of people want to come out and have that moment, so they don't lose it."
The request for respect comes after senior Tory MP David Davis wrote to the chief constable of Police Scotland to express his concern about the arrest of anti-monarchy activists.
"In a time of national mourning it behooves us all to act respectfully. But we must not sacrifice the principle of free speech on which modern Britain is built."
"I am a frustrated monarchist, but republicans have as much right to voice their opinions as anyone else."
Police Scotland arrested two men for allegedly breaking the peace after two separate incidents earlier in the week.
Read more:
Could the anti-monarchy board arrest you?
A man has been arrested after heckled Prince Andrew
A protester carrying a handmaid's sign saying "not my king" also spoke through police and was led out of the Palace of Westminster in London.
On Tuesday, Scotland Yard was the announcement was made saying the public "have an absolute right to protest" after a lawyer was caught holding a blank sign in Parliament Square.
Civil liberties groups and several MPs have expressed alarm at the actions of the police.
But former home secretary Jack Straw said the protests were anti-monarchy not to be held before the queen's funeral from "questions of public order".
2:09
The King and his children walk behind the coffin of the late monarch as she leaves Buckingham Palace for the last time.
Mr. Keir revealed this morning that he was attending a reception for the congregation when the Queen's coffin arrived at Westminster Abbey, and that he would also return later to greet his wife and children privately.